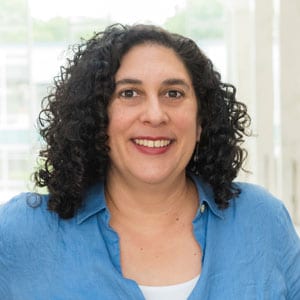 Dynamic classroom teacher turned nonprofit leader, Suma's experience in corporate, nonprofit and educational settings has brought depth to her leadership of InsideOut since 2017. Suma is inspired by the resilient and empowered InsideOut students, and brings this passion to all corners of our work, from managing finances and fundraising, to amplifying students' voices far and wide.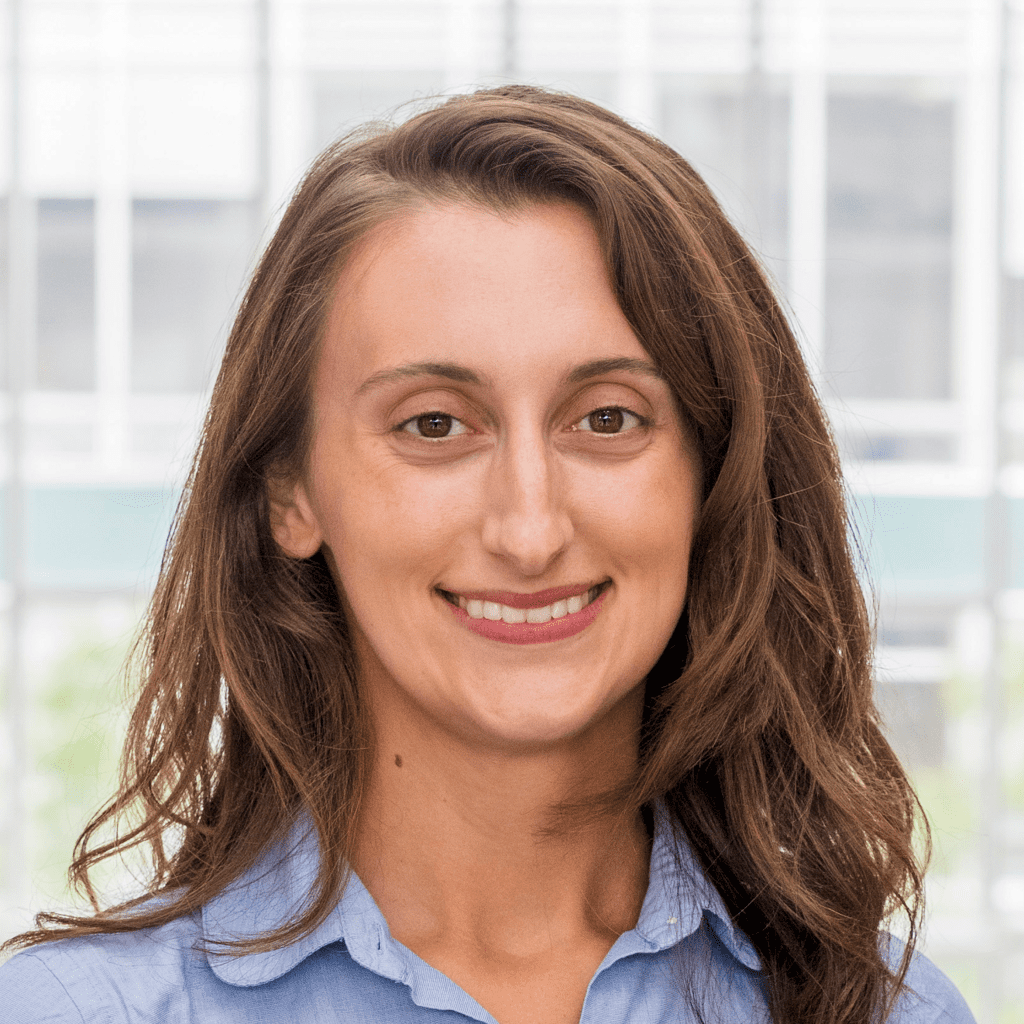 Lia brings masterful organization to her work as Operations Coordinator, where she focuses on capacity building, marketing, and office-wide systems. Serving as the hub where program and administration meet, Lia is equally skilled in supporting the InsideOut team and providing high quality customer service to external stakeholders. A poet and essayist, her writing has appeared in the Kenyon Review, the Missouri Review, and elsewhere.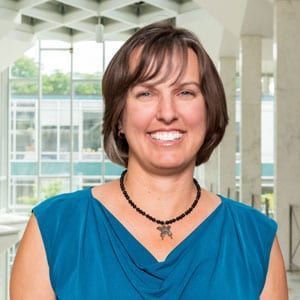 Grants & Evaluation Coordinator
Maureen combines her love of numbers and a passion for arts into key processes such as program evaluation, grant coordination and reporting. A social worker by training, Maureen's an empathic team player who helps us know that our programs work and enjoys telling the story of their impact.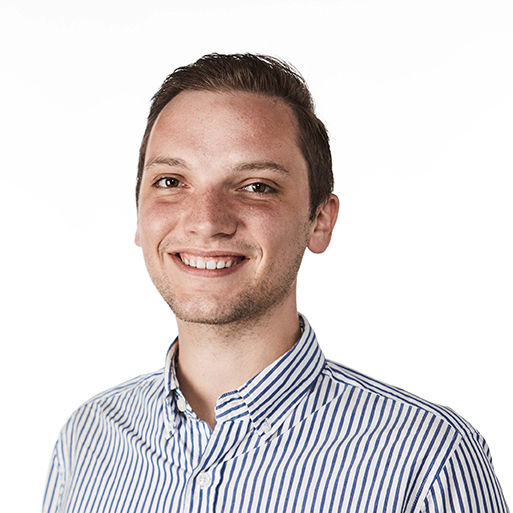 John Randolph
Development Associate
With a deep commitment for finding the perfect intersection between donor passion and organizational need, John coordinates InsideOut's individual and corporate giving, as well as fundraising campaigns. John previously served as a Campaign Manager at the Indianapolis Museum of Art at Newfields and a Vista Volunteer with Hunger Solutions Minnesota. He experienced the transformational power of writing as a teen and is thrilled to support InsideOut in sharing that power with students throughout Metro Detroit.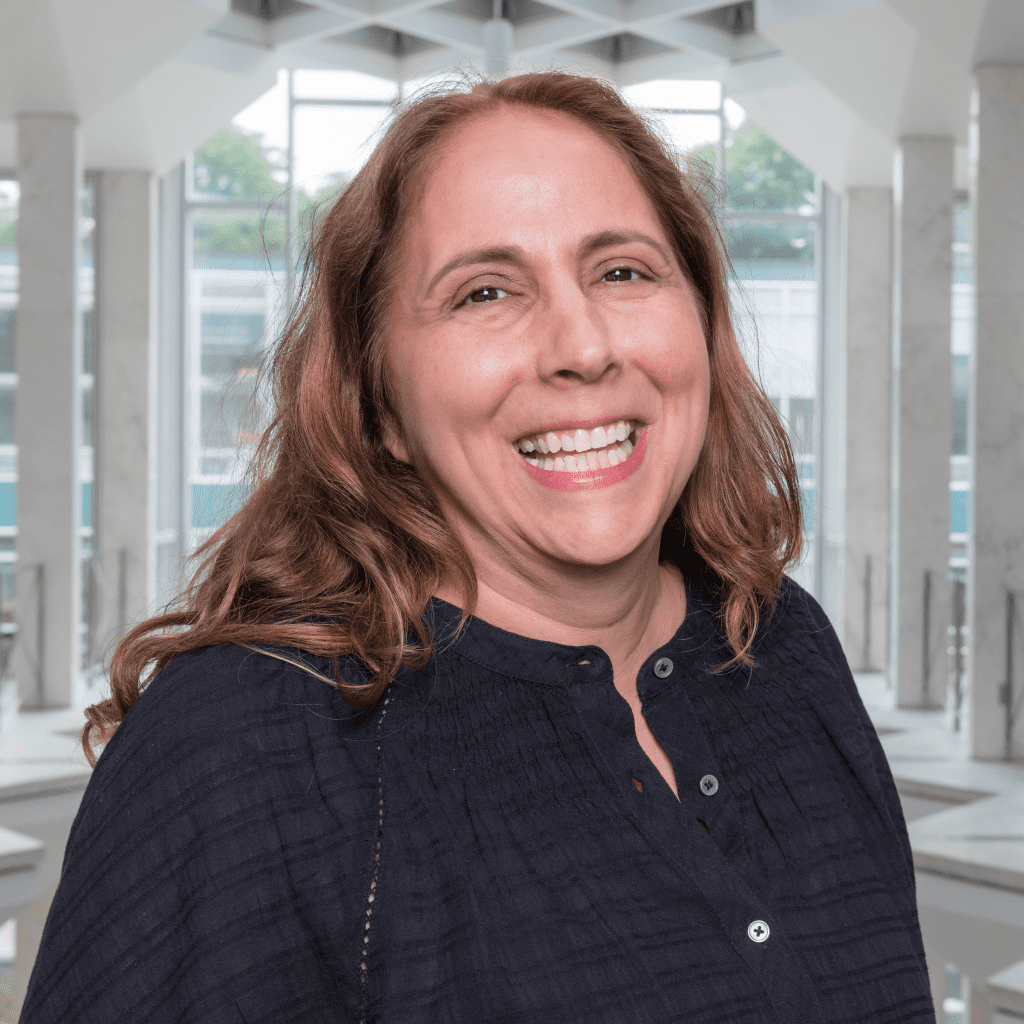 Director of School & Community Partnerships
Alise has grown with InsideOut from the ground up. As a former Writer-in-Residence at Cody and Cass Tech High Schools, Alise learned first-hand how to cultivate and empower student voice. She brings this on-the-ground knowledge and many years of non-profit youth program experience to her work as Program Director, which she held from 2009-2019, and in her new role as Director of School & Community Partnerships. Alise is a talented poet whose work has appeared in numerous journals and anthologies, and is a recipient of a Knight Arts Challenge Detroit award.

Shawntai Brown
With a passion for literacy and pedagogy, Shawntai works with Writers-in-Residence and classroom teachers to cultivate impactful and meaningful learning. In addition to attending InsideOut programs as a student and working in the classroom as a Writer-in-Residence,  Shawntai has a Master of Arts in Literacy Learning and has worked as an educator with students of all ages as well as adults. Shawntai is a playwright with the Extra Mile Playwrights and poet whose work has appeared in Kaleidoscope, Cactus Heart, and Synaesthesia Magazine.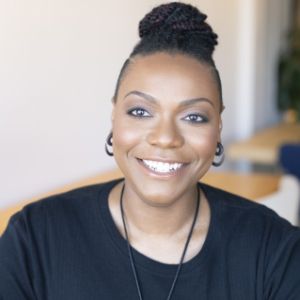 Louder Than a Bomb Coordinator
Rose Gorman brings her deep roots in community arts and event planning prowess to InsideOut, where she coordinates Detroit's Louder Than a Bomb Youth Poetry Festival for teens. A talented teacher, Rose has facilitated writing groups for youth and adults, including formerly homeless veterans, recent immigrants, incarcerated men, and LGBTQ+ homeless youth and elders. Her writing has appeared in Six Little Things, The Bridge, Paste Magazine, and elsewhere. Rose is the Resident Fellow for the Tuxedo Project, a community-based literary center in Detroit, and a member of the the 808 Writers Collective, a residency for queer writers of color.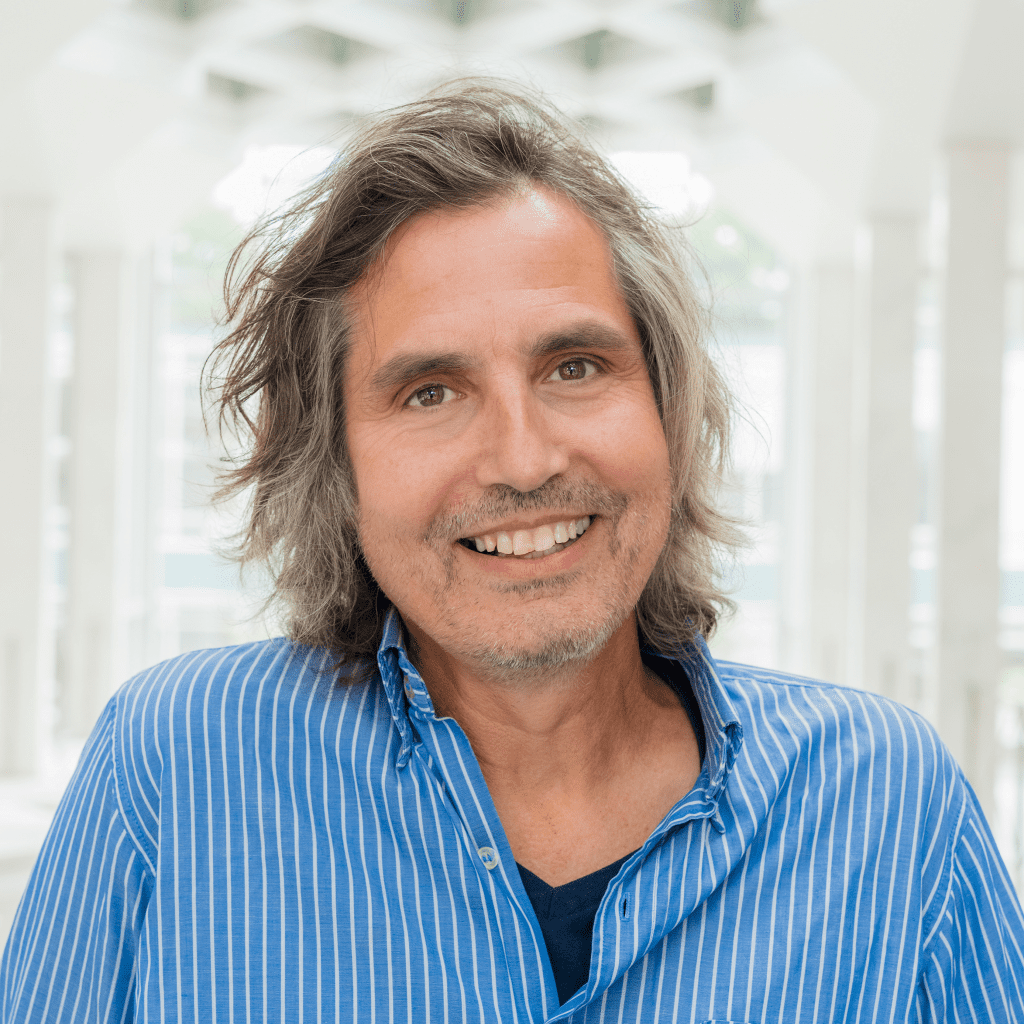 Senior Writer
Pete found his calling as a Writer-in-Residence with InsideOut and has been with the organization since it was founded 1995. In addition to inspiring students in the classroom, Pete partners with schools to create programs that fit their needs. Pete has published widely about the transformative power of writing, co-editing To Light a Fire: 20 Years with the InsideOut Literary Arts Project, and most recently a memoir, Inside My Pencil: Teaching Poetry in the Detroit Public Schools. A Kresge Arts in Detroit Fellow, Pete is the author of the novel Bob, or Man on Boat as well as five other books of short fiction.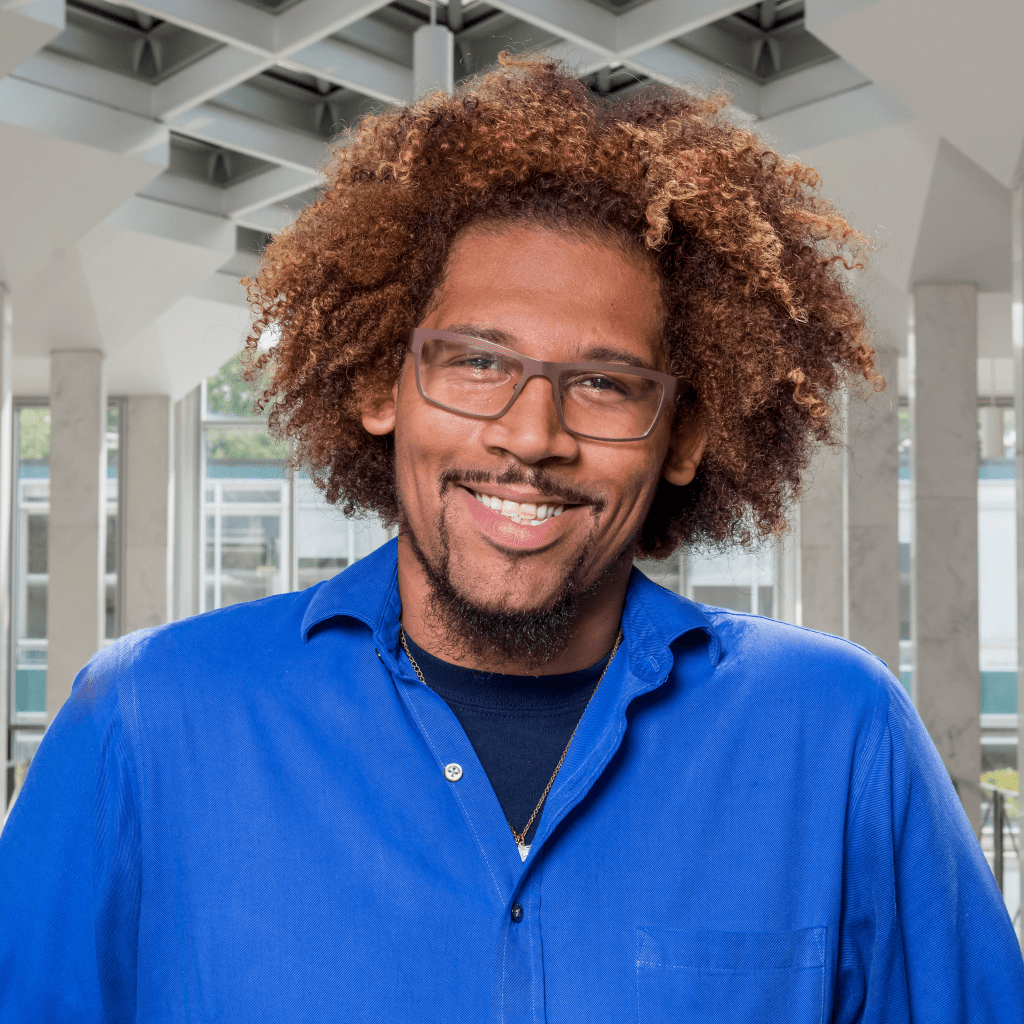 Citywide Poets Coordinator
Justin's journey with InsideOut began first as a student at Cody High School where a Writer-in-Residence encouraged his writing and recruited him to join Citywide Poets. Since then, Justin has performed for international audiences and published his writing widely. Justin now coordinates our Citywide Poets program, elevating youth voice through weekly sessions around the city, guest writer workshops, performances, and open mic opportunities for youth.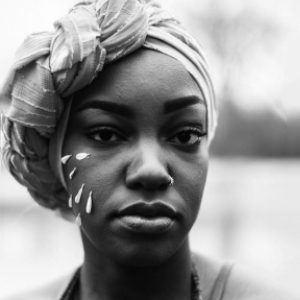 Khila Williams
Events and Engagement Assistant
As a recent alumni of Citywide Poets, Khila is proud to integrate her teaching and professional skills as the Events and Engagement Assistant. Khila supports programs and events in the community in celebration of InsideOut's 25th anniversary, as well as assisting at Citywide Poets sites. She is currently a student at Henry Ford Community College. Khila's goal has always been to write about what provokes an emotional response and to help others do the same. Khila's work is generously supported by the Youth Speaks Future Corps Fellow program.
Annmarie Erickson, President
Executive Vice President
Van Dyke Horn Public Relations
Teresa McAlpine, Vice-President
Director of Marketing Operations
Plante Moran (retired)
Laura Stevens, Treasurer
Director of Budgeting and Forecasting
Handelman Corporation (former)
Kevin Rashid, Secretary
Honors College Academic Service Officer
Wayne State University
Maureen Clinesmith
Mercedes-Benz Financial Services USA (retired)
Sasha Griffin
Assistant Corporation Counsel
City of Detroit
Hon. Noah Hood
Circuit Court Judge
Wayne County Third Circuit
Cory Joyrich
Major Gifts Officer
Gleaners Community Food Bank of Southeastern Michigan
Michelle Krebs
Director of Automotive Relations
Cox Automotive
Dwight Levens
Executive Director
Children Matter Forever (retired)
Cindy Myers
Executive Vice President
Chief Human Resources Officer
Flagstar Bank
Linda Spight
Principal
Detroit Public Schools (retired)