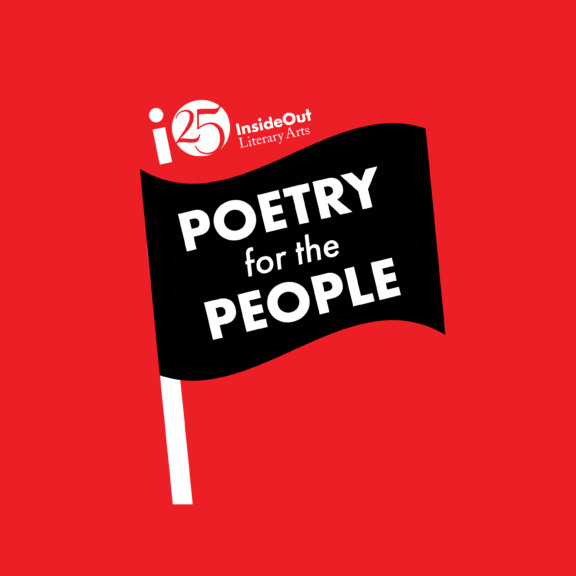 In celebration of our 25th anniversary, InsideOut created Poetry for the People–a series of workshops, installations and performances in neighborhoods across the city designed to demystify poetry and engage new audiences in the ways that language can connect to and enrich their lives. 
After being delayed due to COVID, Poetry for the People will relaunch in 2022! We will offer virtual and in person events with COVID precautions in place.
Upcoming Events
Join InsideOut Literary Arts for an evening of interactive poetry games and dynamic performances by youth and adult poets. Hosted by the incomparable La Shaun "phoenix" Moore, this event will feature opportunities to engage with some of Detroit's finest writers through Jenga poetry, zip code odes, on the spot songwriting and more! The event will also include an all ages open-mic and featured performances.
Poetry Billboards – month of April / all around the city of Detroit!
In honor of National Poetry Month in April, we've put lines of student poetry on billboards around Detroit to inspire, delight, and celebrate the power of poetry in our everyday lives. View the location of all billboards on the map below!
To stay updated about future events, join our email list!
Poetry for the People is made possible by Knight Arts Challenge Detroit, along with contributions from individual donors.