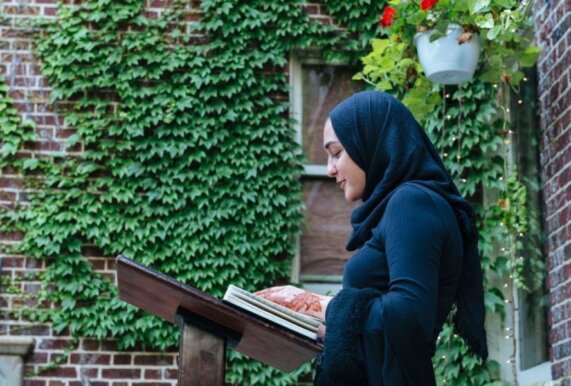 "Aside from finding yourself, writing is a great coping mechanism, and it allows you to see the world around you differently. I don't think I've felt this sense of community anywhere else."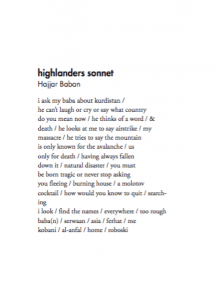 InsideOut's 2017 Detroit Youth Poet Laureate, Hajjar Baban, is a Pakistani-born, Afghan-Kurdish poet who explores themes of identity, family and inheritance in her writing. She was runner-up for the inaugural United States Youth Poet Laureate and was accepted into the prestigious First Wave Hip-Hop Arts Scholar at University of Wisconsin-Madison.
Hajjar reflects below on how her time with InsideOut's Citywide Poets program filled the void in her experience with education:
The high school I attended didn't have any creative writing classes and definitely didn't have a creative space for students outside of Art. When I discovered InsideOut, I not only found a place where I could write and better my poetry, but it also sparked a passion in me for performance poetry.
Most importantly, it gave me a space to talk about all the things I felt unsafe to discuss in my own community. The friends I made in InsideOut allowed me to grow and talk about things that may be affecting us outside of our small worlds–what was happening in the bigger world that our teachers at school didn't consider factors in our physical and mental presence.
Hajjar credits InsideOut for launching her into a successful future of creating, writing, and expressing herself:
"I received a full-tuition scholarship because I was able to create personal meaning with my writing; every InsideOut and Citywide Poets event helped my art. Beyond the privileged position I am in because of InsideOut and the resources they provided me, I now hold the necessary critical thinking traits that will push me into creating more meaning after college."