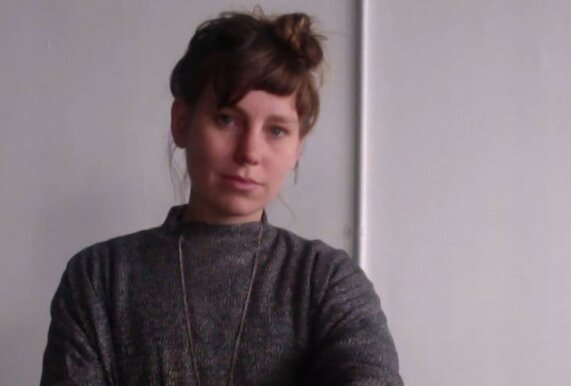 Megan Stockton
Writer-in-Residence
"Sometimes students are more hesitant to speak up in class as they are working between languages, and it is amazing to see their voice come out in a poem."
Megan's time as a Writer-in-Residence has allowed her to teach in some non-traditional classroom settings. At Gardner Elementary, she worked primarily with ELL students whose first language is Arabic. Poetry opened the door to a new kind of learning for these students:
"My ELL students are always surprising me with astonishingly creative and brilliant poems. Sometimes students are more hesitant to speak up in class as they are working between languages, and it is amazing to see their voice come out in a poem.
There was one especially shy ELL student who never wanted to volunteer to read, even when I encouraged her to because her poems were incredible. In the last few weeks, I asked her if she wanted to get in front of the class and share, and she finally agreed to–her classmates cheered and encouraged her to read and she did a great job."
Megan also worked with deaf and hard of hearing students. She saw InsideOut's focus on creativity build community in the school.
"In one of my third grade classrooms, I was so touched and impressed by the interactions between the deaf and hard of hearing students and the other students. When the deaf and hard of hearing students would present their work I was impressed by how enthusiastic the other students were, and interested in learning how to sign things like 'good job' or 'beautiful' or just do the sign for clapping (which is shaking your hands in celebration). I felt like the poetry really built a bridge between these two groups of students that may otherwise not happen in regular curriculum."