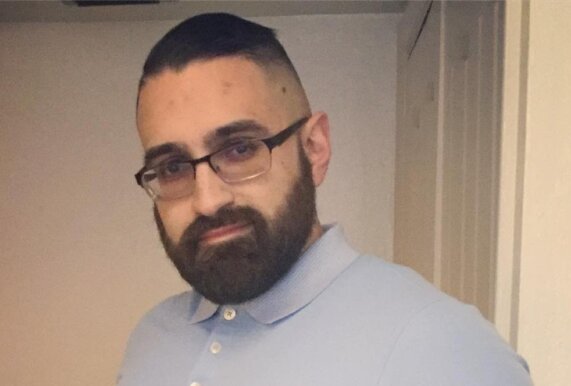 "My time with InsideOut gave me a voice. It helped me to see a talent in myself that I didn't know I had."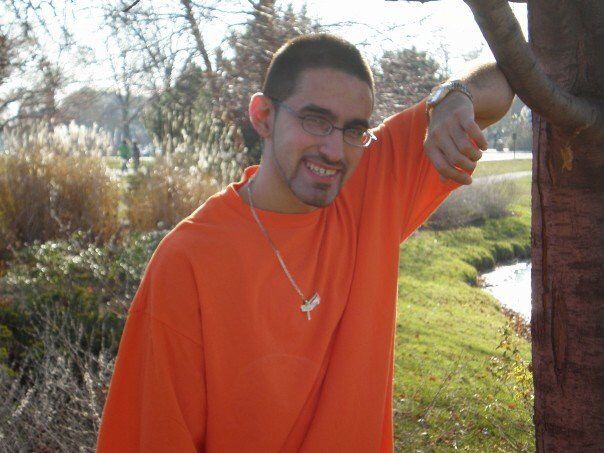 Former InsideOut student Jorge Lopez began writing at Southwestern High School, where he was a participant in InsideOut's Writer-in-Residence program. Today, Jorge works as a licensed mental health therapist, focusing on helping those suffering with addiction.
Jorge recently reached out to his former Writer-in-Residence Peter Markus via social media to express his gratitude. Jorge wrote:
"I wanted to thank you for what you did for me. The time being in that class with you awakened the ability to express myself through poetry. That ability continued to flourish while I was in college. I even mustered up the courage to perform at poetry open mics a few times. After college I even self-published a collection of my favorite poems. I self-published my second one recently in the beginning of the year. My poetry is something I work hard with and that helps me. Not only do I use my poetry to heal me but I use it to heal others. All of that is because of you and the time you were willing to invest in an inner city kid who had no clue about poetry. I am forever grateful for what you did for me. Thanks for sharing your craft to help me create my own."
Pete and Jorge continued their conversation by email, talking about his experience writing in high school, the form Jorge's writing takes now, and what he hopes for youth in the City of Detroit.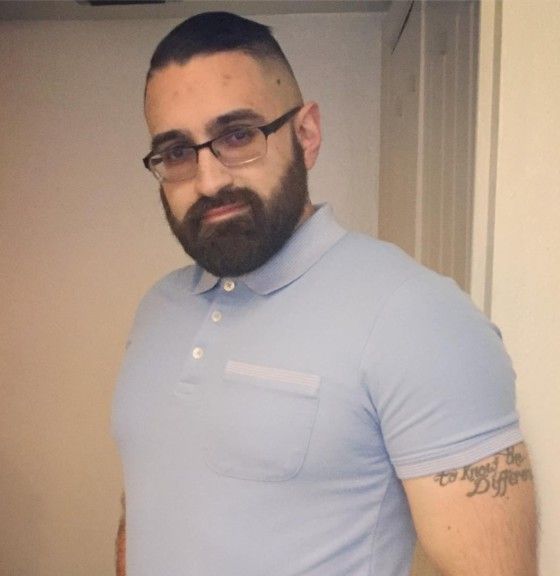 In high school, Jorge had never experienced writing as a form of creative expression. He writes,
"At the time I experienced InsideOut, school was like a job to me. I knew I had to do well in it and bring home good grades 'cause my parents said so. But once InsideOut would come to my classroom that all changed. From that first time Peter came to the classroom and had all of us write, I fell in love with poetry. Now I had something to look forward to every week that was related to school. That one hour would be the most fun I would have that day. I would wait with so much anticipation for the next week when Peter would walk through the door with some exciting writing activity in the works."
As a professional therapist, writing now helps Jorge succeed in new ways:
"I use my poetry as self-care for my work. I hear a lot of stories of trauma and abuse, which can even take a toll on a therapist. Therapists can suffer from vicarious trauma if they don't utilize proper self-care. I use my writing to help cleanse myself emotionally. There have been times that I had a hard day at work and I get to writing that night. Even if I feel exhausted, I feel accomplished."
With his own experience engaging in creative writing as a teen, and through his role as a therapist today, Jorge shared his hopes for today's youth:
"InsideOut does a huge service to the youth of Detroit. Creative writing (particularly poetry) is something that isn't covered in school like it used to be. My time with InsideOut gave me a voice. It helped me to see a talent in myself that I didn't know I had. I saw that there was more to me and more to life than just the neighborhood I grew up in. The youth of Detroit need an outlet for all that they encounter on a daily basis. I thank InsideOut for helping youth to better themselves through seeing what talents they have."
Moonlight Through A Bottle
by Jorge Lopez, 2004
I used to play the clarinet
when I was younger,
now all I do is watch the light
of the moon through a bottle.
The beauty of this view
cannot be captured by
a paintbrush nor compared to
the beauty of a tulip
blossoming in the spring.
The only beauty left in me
comes from the gold necklace
my mother gave me.
My job requires me to revolve
around my typewriter,
but I prefer to watch
the river flowing.
I think to myself,
"What have I become?"
I am all alone
in a prison with no bars.
from Digging Up, Southwestern High School, Spring 2004, Volume 5