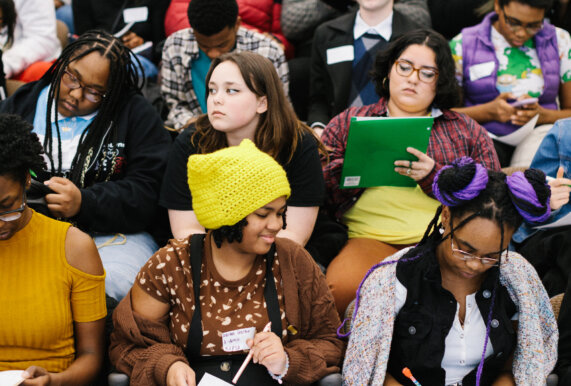 InsideOut is proud to be named one of 12 Gucci Changemakers organizations nationally!
This $50,000 grant will allow us to deepen our teen programming by hosting the 2024 Detroit Youth Poetry Con. This event will build community, explore expression, and expose students to the vast creative possibilities in Detroit and beyond.
We're so excited to join this cohort of excellent organizations.