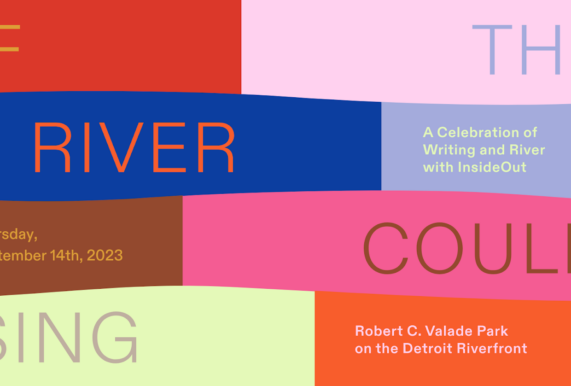 InsideOut is proud to announce the IF THE RIVER COULD SING poetry contest, seeking poems that celebrate and give voice to the beauty and history of the Detroit River (or another area river).
The winning poem will be printed as a broadside on-site by Signal-Return at InsideOut's If the River Could Sing event on Thursday, September 14 at Valade Park on the Detroit Riverfront!
The winning poet will also receive copies of their printed poem, a gift card to a local bookstore, and will have the opportunity to read their poem at the event.
CONTEST RULES
Deadline for submissions is Sunday, August 20 at 5 PM.
Poets must reside in the state of MI.
All adult submissions should be no more than 16 lines. All youth submissions should be no more than 12 lines. To keep our judging anonymous, your name should NOT appear anywhere on your poem or in the file name.
One submission per person.
Winners will be announced via email by 9/5/23.
To learn more and submit, use the Google form links below. You will be required to sign into a Google account to upload your poem.