Detroit Youth Poet Laureate Program
The Detroit Youth Poet Laureate was a joint program of Urban Word NYC and the InsideOut Literary Arts, Penmanship Books, the Academy of American Poets, Poetry Society of America and Cave Canem. From 2017-2020, the Detroit Youth Poet Laureate Program aimed to identify young writers and leaders who were committed to civic & community engagement, poetry & performance, human relations, diversity and literacy across Michigan.
Along with winning the prestigious title of Detroit Youth Poet Laureate, the winning poet had the opportunity to publish their first collection of poems as well as receive intensive mentorship from InsideOut Literary Arts. The Detroit Youth Poet Laureate and Detroit Youth Poet Ambassador used their platforms to share their powerful voices, their leadership, and love of Detroit at events across the state.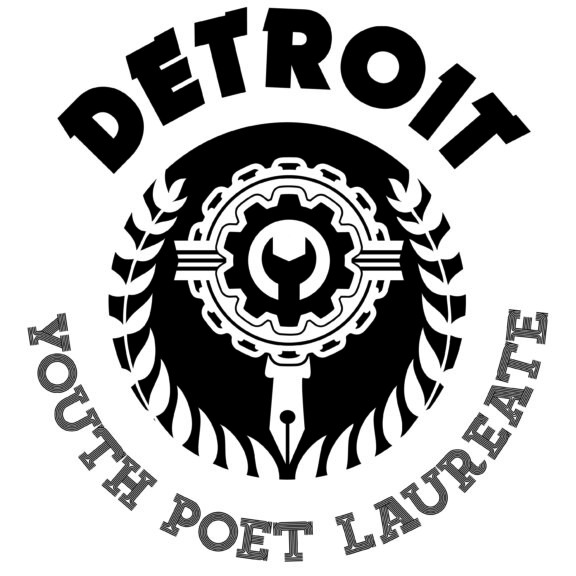 Meet the Youth Poet Laureate & Ambassador
Mahalia Hill
InsideOut's 2019 Detroit Youth Poet Laureate
Mahalia Hill is a visual artist and writer from Detroit, Michigan. Mahalia's poetry is subversive, surreal and drenched in colorful imagery and metaphors that juxtapose her raw, sometimes pessimistic view of the world. Her short stories take a darker and more melancholy tone with folktale undertones. She hopes to continue challenging herself to expand her writing skills and dexterity.
Mahalia says, "Throughout my life the practice of artistry has helped me express and communicate my experience, whether it's dancing or drawing or writing I've always found a missing part of myself through art. Having greater access to myself gives my life more clarity and allows me to better understand and relate to others. Even If I have never experienced what they're communicating, I can still feel it through their art and that is empathy. That's why human creativity is so important, not only for me but for all of us."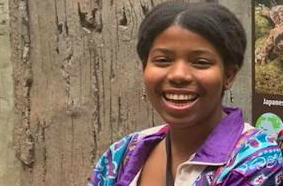 James Scarborough
InsideOut's 2019 Detroit Youth Poet Ambassador
James Scarborough is a Detroit-based poet originating from Lansing, Michigan. He's been writing as long as he can remember, short stories, rushed manuscripts, and most importantly poems. James has won awards at Slam In the World IV, Michigan Louder Than a Bomb 2018 and 2019, and has competed at the Brave New Voices International Youth Poetry Slam Festival 2019. In the future he wants to act as both a screenwriter and English teacher.
James says,"Art's importance is vastly underrated, due to the way schools underfund art departments and slash their budgets the first chance they get. The arts turned this shy boy into slam poet who can perform in front of hundreds. Art is an outlet, keeping kids in the studios and off of the streets. Art acts as an excuse to be something other than yourself, play a new character, interpret a new emotion you've almost forgotten how to embrace."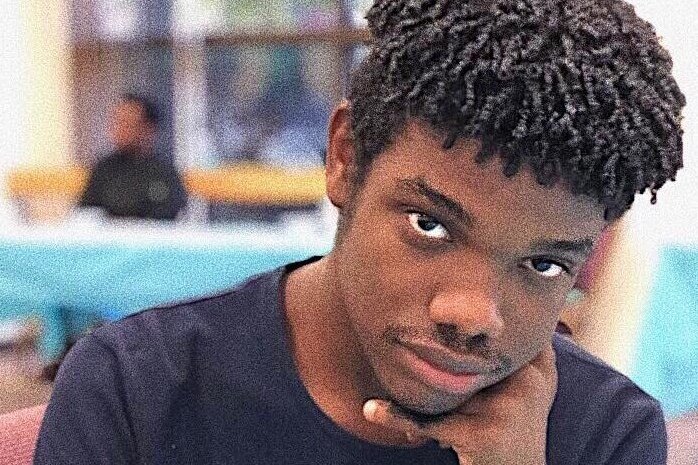 Meet Past Youth Poet Laureates
Imani Nichele
InsideOut's 2018 Detroit Youth Poet Laureate
InsideOut's 2018 Detroit Youth Poet Laureate, Imani Nichele, creates dark, reflective allegories and whimsical dream sequences on the same page. Imani has been a Room Project Fellow and a member of the 2018 Detroit Youth Poetry Slam Team, which competed at Brave New Voices. Her work has been featured by the Heidelberg Project, Fox Sports Detroit, and the Detroit Institute of Arts. Imani is the author of the chapbook For the Love of Boys, and the full-length poetry collection All the Riches.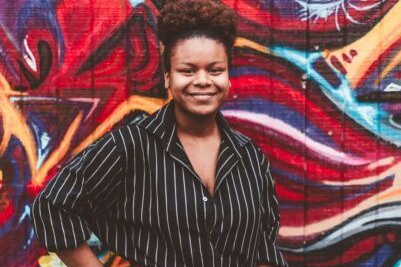 Hajjar Baban
InsideOut's 2017 Detroit Youth Poet Laureate
InsideOut's 2017 Detroit Youth Poet Laureate, Hajjar Baban, is a Pakistani-born, Afghan-Kurdish poet who explores themes of identity, family and inheritance in her writing. She was runner-up for the inaugural United States Youth Poet Laureate and was accepted into the prestigious First Wave Hip-Hop Arts Scholar at University of Wisconsin-Madison. Baban is a 2021 Paul & Daisy Soros Fellow working towards an MFA in Poetry at the University of Virginia.