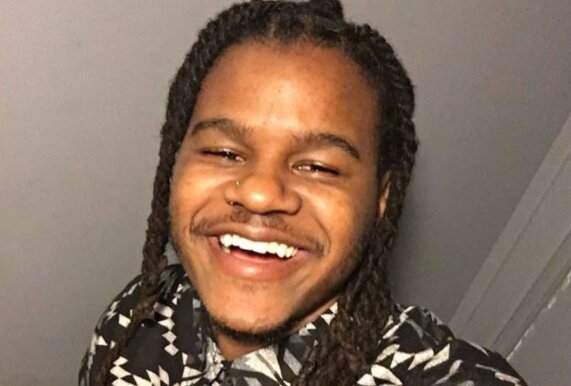 Benjamin Turner
Writer-in-Residence
"I was equally concerned with guiding them professionally in writing, as I was concerned with giving them the space to be their own professional guides. Then, by calling attention to that budding skill set, I feel like we were able to pinpoint and excavate whatever barriers or ideas they had that had been keeping them from believing that their stories and ideas mattered in the first place."
Benjamin Earl Turner is a writer, performer, and educator who has worked in our in school and after school programs.
Ben describes the effect a Writer-in-Residence can have on the classroom environment and on one student in particular:
"When they realized having a break from the regular day to learn poetry was powerful and a privilege, it started to change their behavior in the class. It was also interesting to have students who would never speak suddenly feel safe enough to not only speak but share their creative ideas. I was able to include all the students in the publication by being diligent about how they were presented the opportunity to write. They always had free range to write what was meaningful to them. Also, by celebrating work at the end of each session, students who'd been reluctant to write began to want to take part in the celebrations, ensuring everyone wrote something.
I think one of my students, Jeremiah, was given an opportunity to exercise some of the greatness in himself, while also challenging his own complacency through the program. It showed him, a very bright and capable student, that basketball wasn't the only thing awaiting him. Jeremiah, even when he wanted to talk, or play, or eat, or make jokes, was always trying to find ways to one up his prior successes from previous sessions. In this way, he was infectious for other students as it related to having a will to write, but also it showed that he caught that "bug." He wanted to write more than he had before because HE recognized there was value in his writing. Even if it was only that he was celebrated by his classmates and teacher, Jeremiah got the transfer of value; that is, it was no longer just me treating Jeremiah's work as valuable. Through the program, he saw the worth of his own writing."
Ben also worked with teens in our Citywide Poets program. He describes his youth-led approach:
"I facilitated–I mean that in the most sensationally simple way. I showed up ready to engage. I made sure there was space for whatever kind of energy they were going to bring into the room. I researched and shared poems based on what I heard from them, rather than based on what I thought they should have. I played them music. I played their music.
I was equally concerned with guiding them professionally in writing, as I was concerned with giving them the space to be their own professional guides. Then, by calling attention to that budding skill set, I feel like we were able to pinpoint and excavate whatever barriers or ideas they had that had been keeping them from believing that their stories and ideas mattered in the first place.
I think my goal here is always to create a space where it's okay for the students to be themselves. I prefer this sort of approach to my relationship with the students because it makes my relationship with them contingent upon how well I hold a space for them to be themselves. In that way, my actions aren't about being "cool" with them. I become a steward of the space, and students come to recognize the value of that space too. In that, there is mutual respect, safety, care, and consideration."