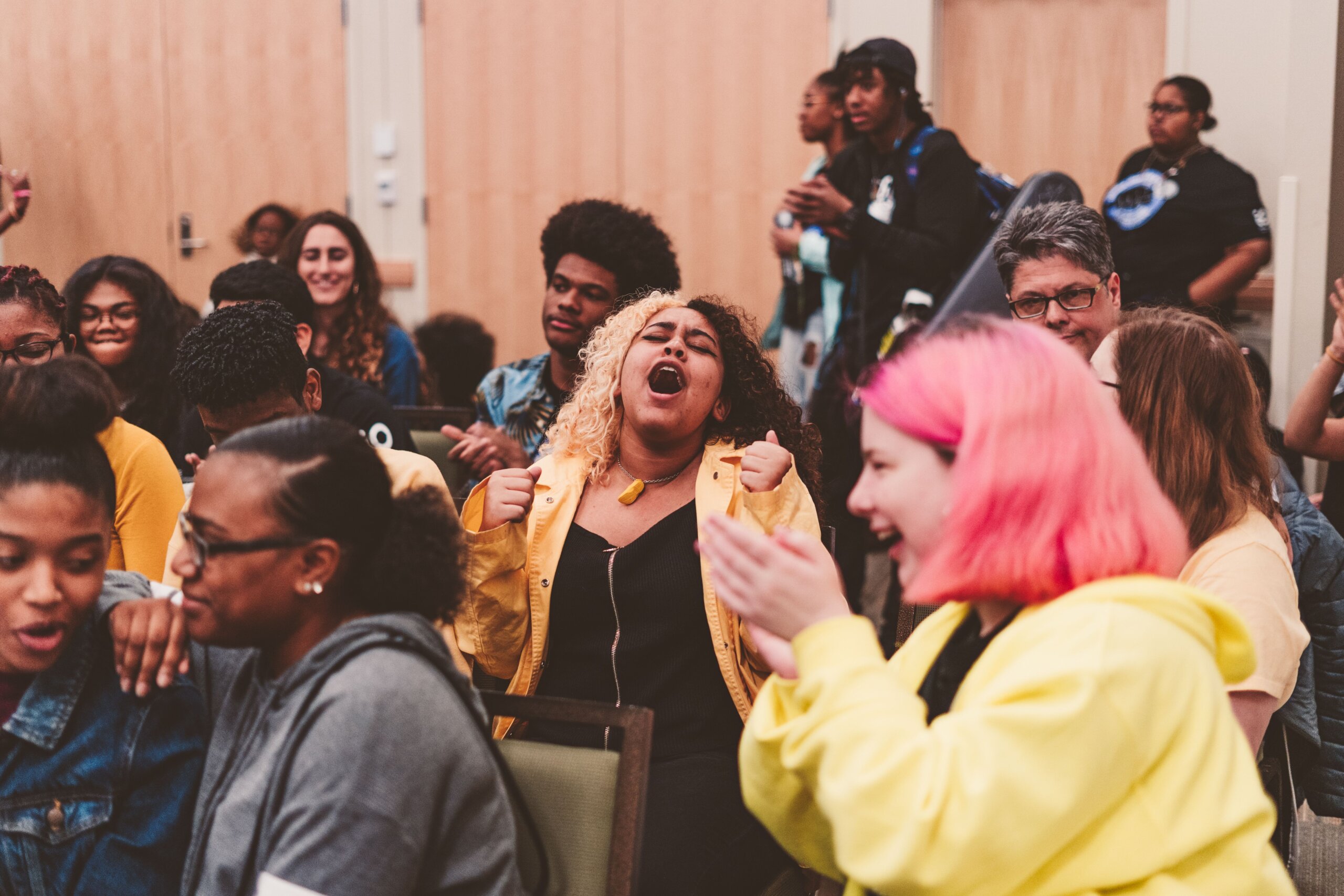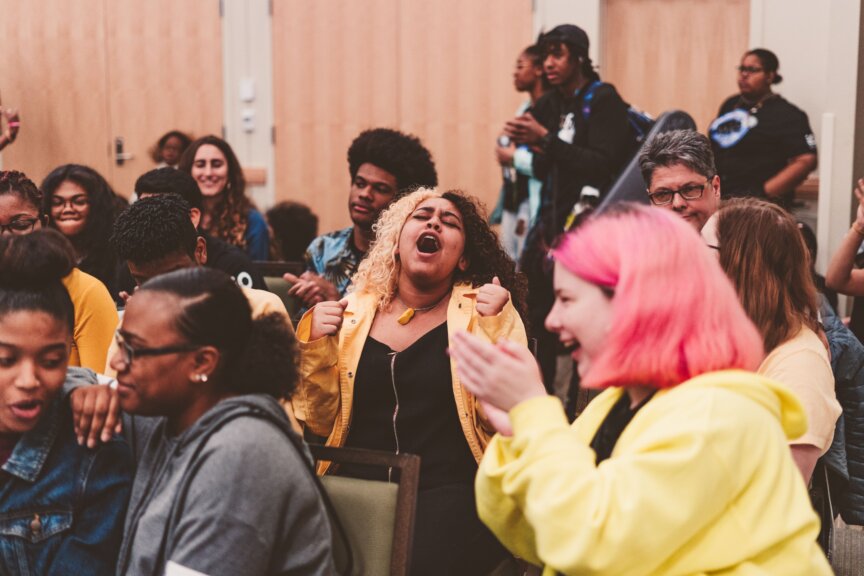 "It's never about the competition, it's always about sharing and opening up and welcoming others."
Guadalupe Avalos, a student at Cass Technical High School in Detroit, wrote this article for her journalism class about what she witnessed at Louder Than a Bomb: the Michigan Youth Poetry Festival. Here's an inside look at what it was like to attend.
Cass Tech's Poetry Club Slams at Louder Than A Bomb
Young poets from all over the state of Michigan have come together in a poetry slam competition to be "Louder Than A Bomb," and it is not your typical Shakespearean poetry.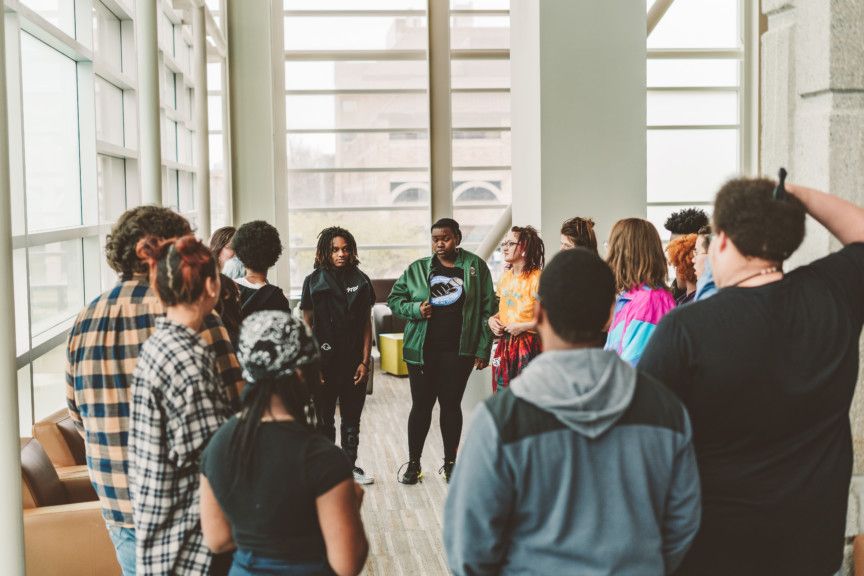 Louder Than A Bomb (LTAB) is a yearly two-day high school poetry festival in which youth poets from across Michigan are invited to compete, participate in workshops, and experience slam poetry from authors their own age. The event is produced by InsideOut Literary Arts in Detroit with help of many other sponsors.
LTAB 2019 was the event's fifth year, which took place on the weekend of the 27th and 28th of April. During these two days students had the opportunity to connect with other poets, attend workshops, learn new points of view, share their poetry, and support other poets. In order to register to compete, students must be ages 13 to 19 and have a team of 4-8 people (A group poem is required to compete).
2019 was Cass Tech's senior Deena Allen's first year attending and performing at LTAB. The Cass Tech poetry club performer expressed the joy and fun she had at the event, "It was amazing… I really like that there [LTAB] you can just feel safe and be who you are without judgement and it's so freeing."
Brianna Smith is a poet by the name of "Smitty" and a senior at Cass Technical High School. This is her third year performing at LTAB, and she loves the event: "I love the positive energy that never ceases to exist… it's never about the competition, it's always about sharing and opening up and welcoming others."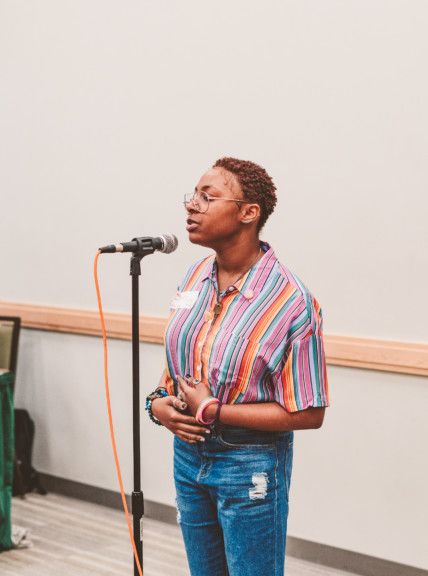 Smitty says that performing poetry has "always been a nervous experience" and explains how performing can feel intense, saying "I have never been completely calm performing, but that's a good thing. It means I'm stepping outside of my comfort zone."
Deena, Brianna, and all the other poets began both days of LTAB with breakfast, a time were youth get to meet each other and talk. After this, they had the opportunity to attend writing workshops to focus on things like improvisation, identity, and activism in poetry.
On Saturday, the first two rounds of slam bouts took place in Wayne State's Student Center. Here, individual poets performed their pieces and were scored by volunteer judges. The lowest score and the highest score were dropped, adding up to a total score. Then, each team concluded with a group poem, and their points were added up for the final score.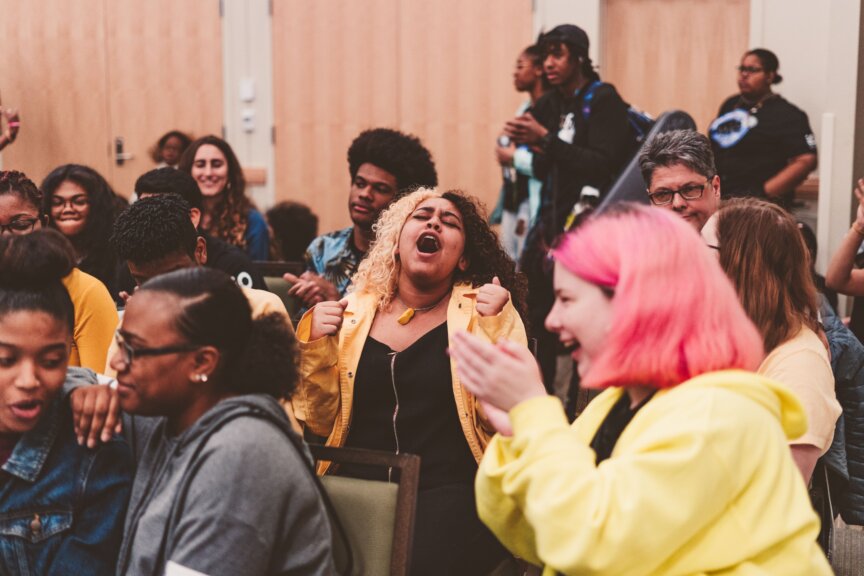 Poems varied from topics like a loved one to protesting against gun violence, depending on what moves the poet. There was definitely a tone of love in the space, with all poets yelling cheers of support to other teams, honoring their work as well as their own. Cass Tech finished in second place both slams, although everyone was encouraged to "cheer for the poet, not the score."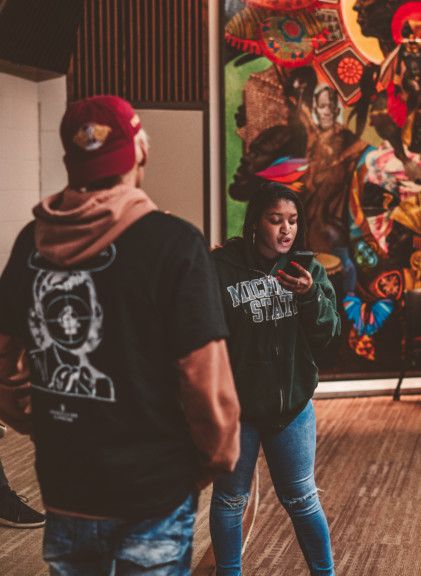 The day ended in Manoogian Hall, where participants had dinner and then took part in the MC Olympics. In this part of the event, performers went on head-to-head battles and were challenged to perform freestyle poems based on "keywords" from the judges.
On Sunday, the final slam with the top 5 teams took place at the Museum of Contemporary Art Detroit (MOCAD). In this last part of the competition, poets brought out their strongest emotions and their loudest voice to express themselves in ways that impressed the audience.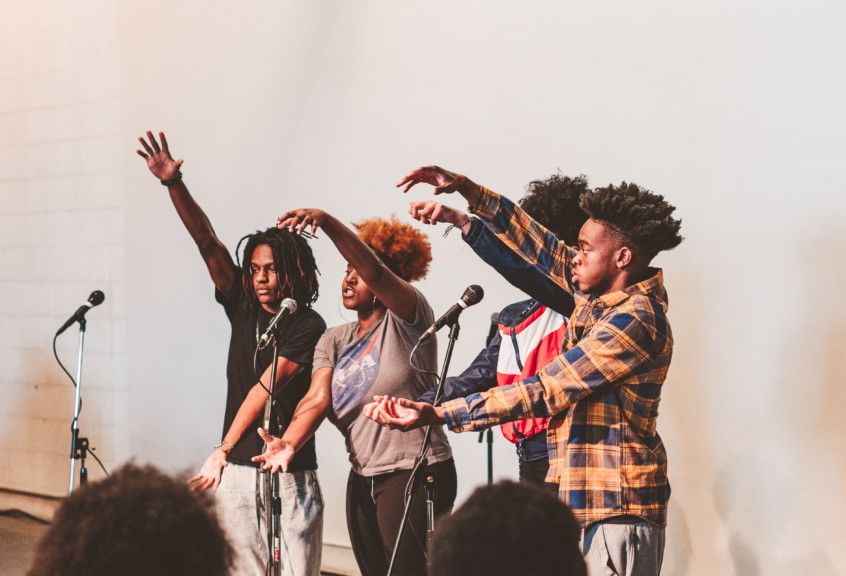 Although the points were still there, they were put to the side as everyone danced, clapped, and cheered for the brave performers who were sharing a part of their heart with the audience. Even after the winning team (Detroit Youth Poetry Slam Team) was declared the winner, the celebration continued.