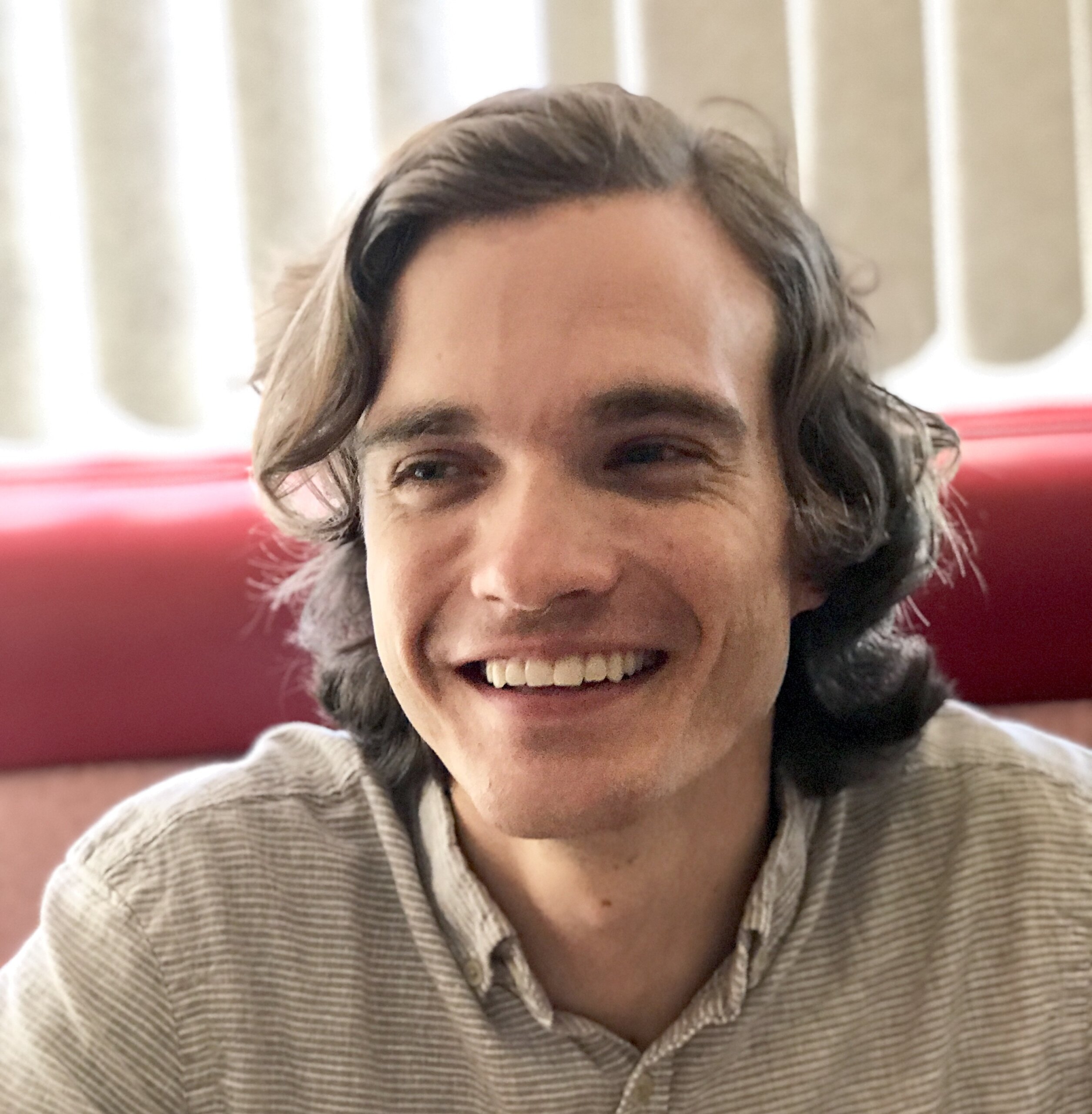 Kyle Hunt
Writer-in-Residence
"The [InsideOut] program not only opened them up creatively, giving them the freedom and permission to be 'weird,' but I also think our time together relaxed them a bit. I saw improvement in the way they treated each other."
Kyle Hunt is a poet and visual artist who has worked with elementary school students in Detroit as a CIVITAS Fellow at the University of Michigan, and now as a Writer-in-Residence.
Kyle describes how he gets students comfortable trying new things and being creative in an academic environment:
"One of the most important goals is to teach kids how to power through when they hit that creative wall by trusting me and, in turn, themselves. Those moments of 'I don't know what to write' or 'I'm not good at this' are incredibly important, especially if there's genuine frustration behind their words… Many of them were very creative during discussion, and not shy at all, but once we would start writing that fear of not doing it 'right' or of doing a 'bad' job would start to crush them. I think our talks about the importance and joy of breaking down that wall really worked for them. There were a lot of students who began to come out of their shells, creatively speaking."
Kyle recounts a particularly special interaction between with a student during his residency. He remembers,
"One student in particular (Summer) really shined. I knew early on she was super creative and talented, but the prompts we did seemed to push her to another level. There was noticeable improvement in her confidence over the weeks. When she came up to read her poem at the year-end celebration, I showed her the one we had picked out, asking if it was one she would be willing to read, to which she replied: 'I like all of my poems.'"
Kyle reflected that the Writer-in-Residence Program shifted the classroom environment in positive ways:
"It not only opened them up creatively, giving them the freedom and permission to be 'weird,' but I also think our time together relaxed them a bit. I saw improvement in the way they treated each other…Once a student wanted to read her poem, but then decided she was scared once she started, so another student went to her and held her hand. It was the cutest thing I've ever seen."
Classroom teachers notice this change at well–92% said InsideOur programs improved the classroom environment. We thank Kyle and our team of Writers-in-Residence who teach with the creative talent, compassion, and heart that makes these transformations possible.