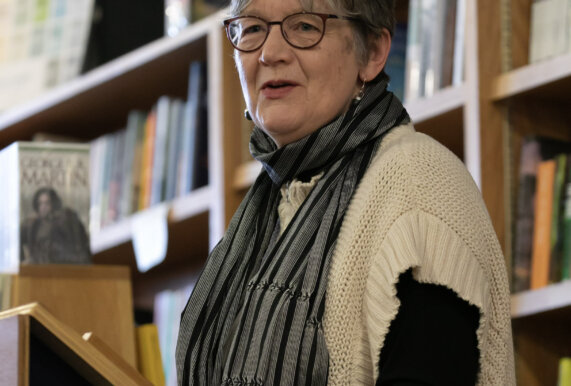 I was happily surprised when Suma and her team chose "Share the Light" as the theme for InsideOut's annual fundraising gala. They had selected the phrase from my introductory essay in To Light a Fire, an anthology of essays by our teaching poets. I was trying to describe that transparent feeling one gets as a teacher of writing, the sense of being a conduit for the process evolving in the classroom, rather than the conventional "lion tamer" or "band leader" metaphor for teaching that has always struck me as limiting.  After all, the root of education (educare) means "to draw out" or "educe."
Sharing the light captures that essence for me and dovetails nicely with the original naming of InsideOut when Martinique, one of my tenth grade students at CMA High School, proudly announced— in a kind of Aha! moment as we were reviewing possible names for our newly emerging organization — "this means we are bringing what is inside of us out into the world."
I was hoping that an August trip from Connecticut, where I now live, to Detroit for InsideOut's 25th anniversary bash would be in the offing, but a very nasty virus didn't dwindle. In fact, it picked up steam. So from my quarantined home in New England, I look forward to joining this year's virtual Write-A-Thon.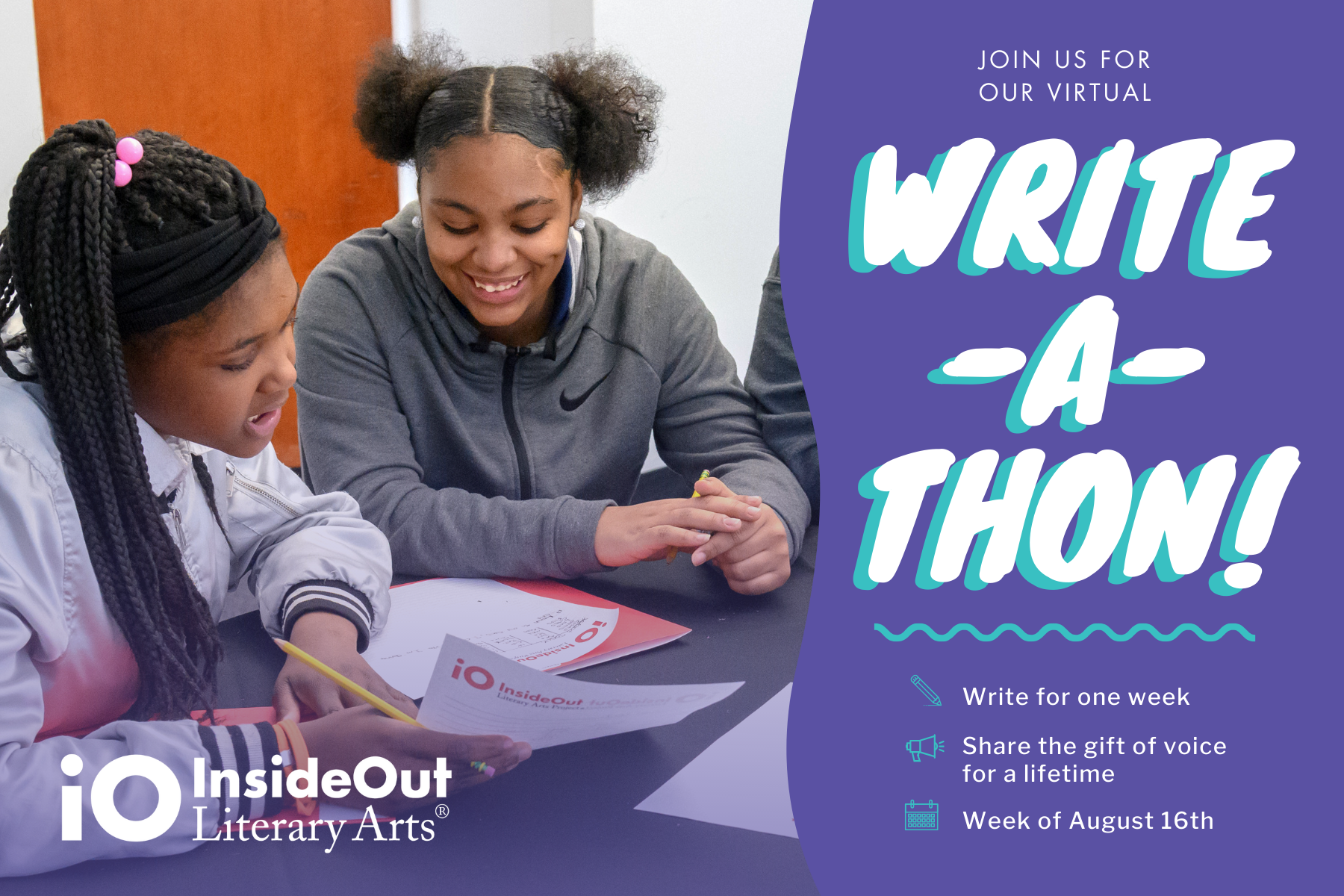 As a participant in the Write-A-Thon I'll get to sit down and write using prompts from the super creative InsideOut poets and students. I get to share my loves–of words, of InsideOut, kids, Detroit, poets and poetry–with kind and caring readers and maybe make us all a little stronger in the process. I hope the Write-a-Thon will help me take a new look at some drafts I generated in a couple of poetry zooms since the lockdown, and I'm happy to widen the circle of friends and supporters in this work that is ever more crucial for our future.
You can join me in supporting InsideOut and the Write-A-thon in a number of ways:
Sign up to write

Support a writer's fundraiser (You can find mine here.)

Make a gift to the general fund

Spread the word!
I love how InsideOut continues to flourish, despite unimaginable odds. We simply must keep up the pace and work as hard as we can to develop the voices of Detroit's young people and bring them to the world. As we face daily assaults from the multiple pandemics of structural racism, climate degradation, COVID and more, their courage and ability to speak out become more and more a matter of life and death for us all.
Terry Blackhawk
InsideOut founder and former Executive Director