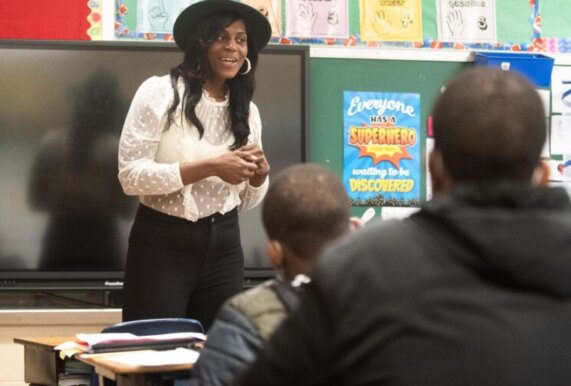 InsideOut has been inviting guest artists to visit our sites and students for years. These programs expose young poets to new styles and a wide array of artists from different artistic and cultural backgrounds. Guest artists usually facilitate a stand alone workshop and/or open mic, but this year Director of School & Community Partnerships Alise Alousi began thinking of ways to grow the program.
Extending the visiting artist's engagement would allow one artist to reach more students throughout multiple program offerings – from classrooms to after school sites to public events – and create a deeper experience for both students and the artist. We still offer our Visiting Writer Series virtually, but with the support of Mercedes Benz Financial Services, we have designed a new program that invites one exceptional artist to join InsideOut's programs for a multi-week residency. We knew Mahogany Jones was the right fit to launch the program.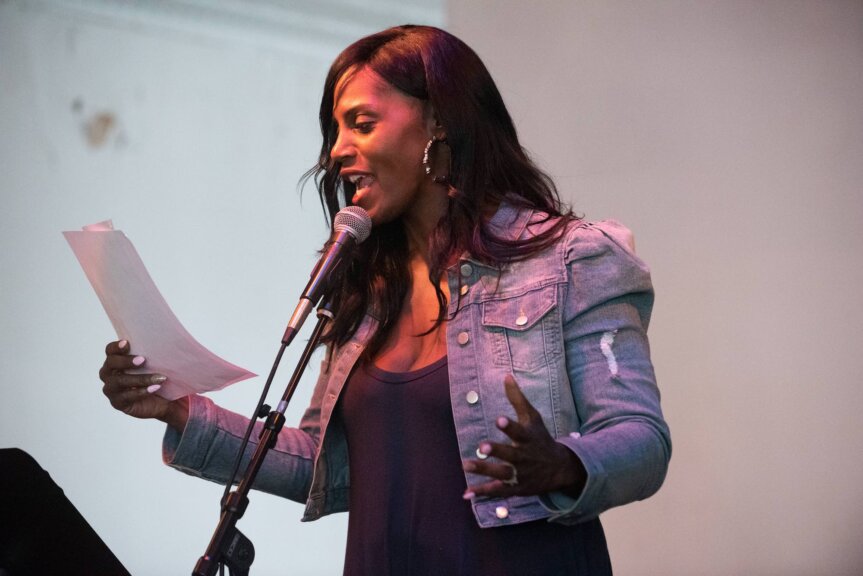 Mahogany Jones is a lyrical force, hailed internationally for her work as a recording and performance artist, arts educator, and US musical ambassador who's served 18 countries to date. As a HipHop Soul artist she has released four albums and shared stages with acts such as The Roots and India Arie. She is a former Kresge Arts Fellow and four time undefeated BET's 106 & Park Freestyle Friday Battle Champion. She is also a former Writer-in-Residence with InsideOut and has remained close to the organization.
During her Visiting Artist Residency in the spring of 2022, Mahogany led creative writing workshops with 300 students at six elementary, middle, and high schools in Detroit, Redford and Oak Park. After a year of COVID-19 delays and teacher shortages, Mahogany's residency brought a necessary energy to classrooms. "When I got the invitation to do a two-week residency with InsideOut poets, my heart fluttered, because I knew I would get to experience in-person all the joy that happens when the creative pistons start firing and young artists activate their genius. I feel blessed by each young person who trusted me with their gift," Mahogany said of her experience as a visiting artist. "I thought I knew who I was when I found out my gift as an emcee, but InsideOut invited me to know so much more of myself as an artist educator. "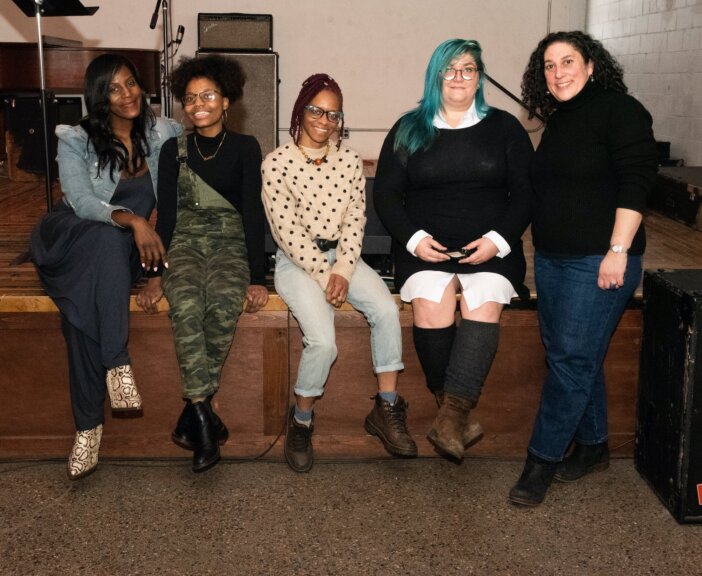 Mahogany's focus on hip-hop and music engaged students of all ages and provided real value to our partner teachers. One classroom teacher, Bayan Founas, said that Mahogany engaged students in a unique way: "I loved how she taught them lyric writing in a fun, relevant, and inclusive manner."
Additionally, in honor of National Poetry Month Mahogany performed at community events such as a "Sounds Like a Job for a Poet!" performance at The Henry Ford Museum in front of their Apollo 10 exhibit, and as the special guest for a group of teens at Local Circles Youth Wellness Retreat for local youth. Mahogany also read a sonnet for Team InsideOut and helped the team to victory at our first ever Sonnet Slam offered in partnership with Shakespeare in Detroit.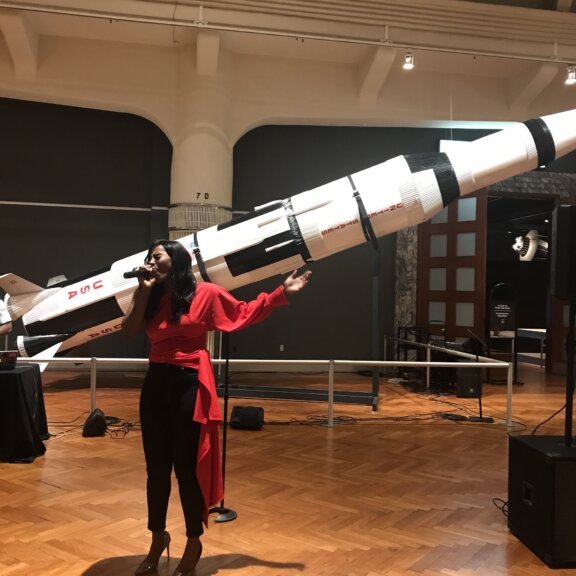 The Visiting Writer Residency has enabled us to infuse new energy and excitement into our programming and reach more students. "Mercedes-Benz Financial Services has been a proud sponsor of InsideOut for more than a decade," says Rachel van Dinkel, Corporate Social Responsibility Specialist. "Exposing young minds to the power of communication via written and spoken word is something that will help them to be successful in every aspect of their lives. We are proud to be able to play a role in this critical work by sponsoring the Visiting Writer Residency program, which opens the minds and worlds for these young people." We look forward to building on this year's success – stay tuned to hear about the next Visiting Writer Residency!