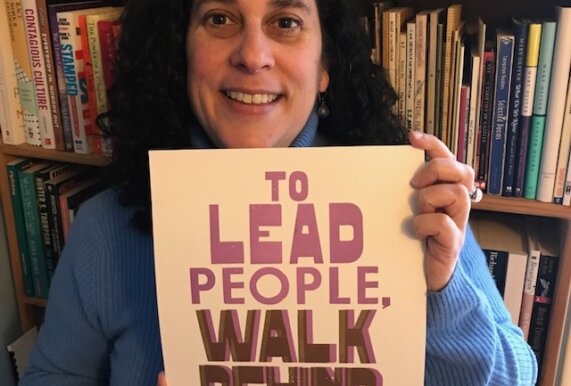 It's an understatement to say that InsideOut has changed over the past five years – from staffing to programming to fundraising, we have grown. While I often reflect on the "state of the organization," my leadership has also changed over the last five years. In honor of that evolution, and in celebration of this anniversary, here are five lessons I've learned over the last five years that I want to share with you.
1. People Are THE Most Important Thing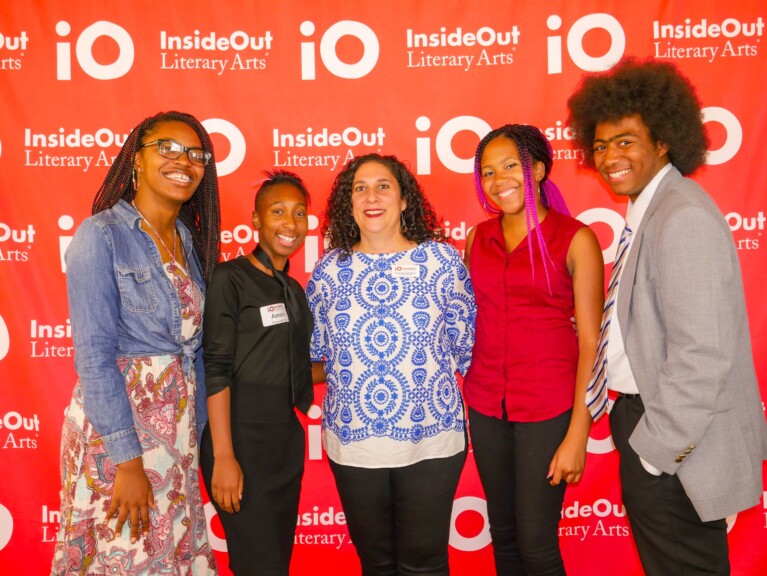 Did I always know that people were important? Of course, I did. But I've learned just how crucial it is to have the right people, in the right roles. Take our Program Team, for example. When I look back over the last five years, one of the things I'm most proud of is creating a staffing structure that put program alumni in charge of coordinating our programs: Shawntai Brown as our Schools Coordinator and Justin Rogers as Citywide Poets Coordinator. Their level of experience, understanding and HEART, just can't be beat. This incredible dedication extends across the entire staff. We truly have a dream team, and it makes all the difference.
2. It's Hard to Let Go
Over the years, I've had to make some difficult decisions around changing or cutting programming. Even when the reasons for change were clear – such as maximizing impact or lack of funding – I was unprepared for how challenging it could be to push against deep emotional attachment to much beloved programs. One thing that I have been able to lean into is the larger picture, one that views our work holistically. In other words, beyond offering high quality programming – which we've always done – are we practicing a trauma-informed approach? What about overall staff capacity? Are we supporting our students, our writers, and our community? Are we considering equity? Holding ourselves accountable to a higher standard is demanding, but it can help make things clear when difficult decisions need to be made.
3. If You Tell a Good Story, People Will Listen
One of my earliest hypotheses was that anyone could fall in love with InsideOut if given the opportunity. In other words, I always believed that you don't have to be a poet to appreciate the power of poetry. Turns out, I was right about that: investing in a new organizational video and website helped tremendously in terms of being able to tell our story to a much broader audience. It resulted in growing our community of supporters – individual giving has more than doubled since 2017! – as well as increased opportunities to work with partners, many of whom have approached us after "finding us" on social media or the web. Most importantly, the increased reach of our platform allows us to better fulfill our mission of amplifying youth voice.
4. It Doesn't Have to Be Lonely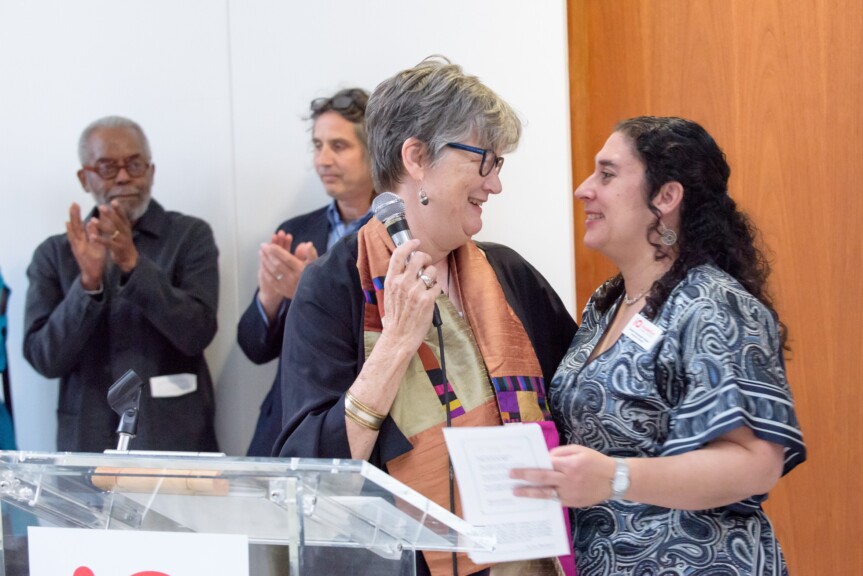 I can't tell you how many times someone has told me: "It's lonely at the top." I think people in leadership positions might be conditioned to think this way – perhaps it's baked into our "rugged American individualism" fantasy. But I don't believe it's true anymore. Through participation in formal programs such as the SE Michigan cohort of the Arts Leaders as Cultural Innovators (ALACI) Program and the National Arts Strategies Chief Executive Program, I've found colleagues across the region and country to share with and learn from. I've also been fortunate to build a group of local peer leaders (you know who you are!) who support me in myriad ways. All too often we think of the word "network" as a verb, something leaders are expected to do. But creating a network (noun!) of peers has been one of the most important components of my leadership journey.
5. To Lead Well, Learn to Follow
When I first joined InsideOut as Executive Director five years ago, I had a very different view of my role. I thought I needed to have all the answers, set a clear plan to be followed, and give clear direction for how to get there. That was before I read Brene Brown's Dare to Lead (here's to being publicly vulnerable!) or deepened my commitment to the concept of being a "servant leader." Today, I know my team does their best work when I help to clear the path (i.e. removing obstacles, building helpful relationships, ensuring funding, etc.) and then I get out of the way. It's so much more rewarding to lean on trust and teamwork – see item #1 above. ☺
Ultimately, my biggest take-away is that this work requires the ability to continually adapt; I call it "riding the wave." I'm honored to have such a sturdy surf board, and such great company in these ever-changing waters.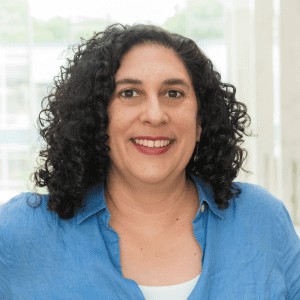 Suma Karaman Rosen
Executive Director